High on the rock, above the waves,
Coaxing the sailors to water filled graves,
The siren sings her solo part.
Neither the rhythm nor yet the sound
Are the waters in which the bearer is drowned
As testimony to her art.
She sings far more than a sailor can hear.
He listens once with a cynical ear
And once with an innocent heart.
Poets and writers desire such skill:
That sirenlike we work our will
On every reader's ear and heart.
Copyright © 1982 By Jane Yolen
This has to be one of my favorite poems written By Jane Yolen
Poetry can be inspired by art and vice versa in this case It
Inspired me to create this Mystical Mythical Creature...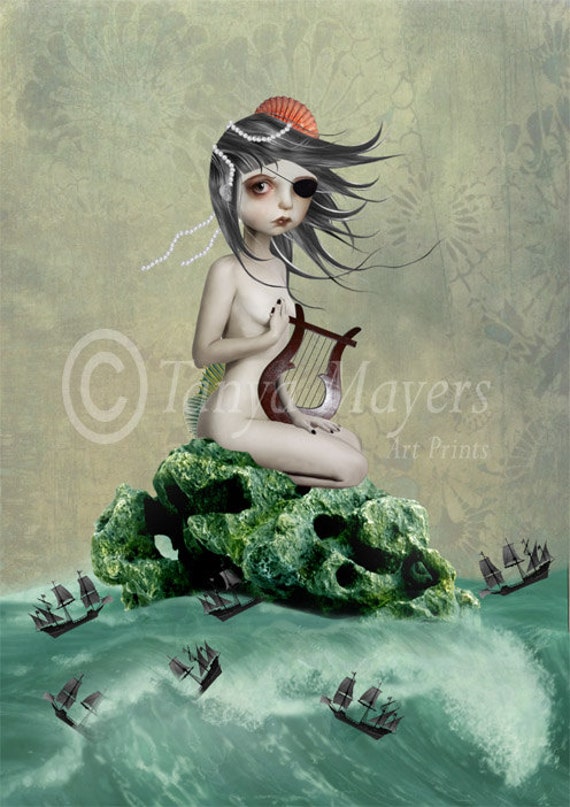 You can purchase My digital painting as ACEO Card, Art Print
Wearable Art and Greeting Cards available in our
Etsy Shop